StageNotes.net, an authorized educational resource for Broadway productions and their national tours, is designed to help K-12 teachers integrate the theatre and performing arts into Common Core Standards-based curriculum utilizing today's readily available technology tools. Our mission is to help inspire creativity in our nation's classrooms and promote life-long learning through the arts by providing teachers with innovative lesson plans and direct access to artists and industry professionals.
Educators, families, theatrical producers, arts organizations, and industry professionals
StageNotes Publishing Group is proud to present StageNotes.net, an online resource for educators featuring a wide range of free, affordable and easily accessible theatre arts inspired tools that can augment student learning in, around, and outside the classroom. Our intention is to provide news about books, shows and films; deliver authorized lesson plans based on Broadway's vast library; offer production tips for the school production; and list information on enrichment programs that can enhance a field trip to a local performance.
StageNotes Publishing Group, a New York-based digital content development and distribution company, works directly with productions, authors, estates, and licensing companies in a concerted effort to invigorate and sustain performing arts education in K-12 schools by facilitating proactive communication between professionals in the industry and the teachers around the nation who are inspiring future artists and audiences.
StageNotes was introduced in 2000 by Camp Broadway LLC who launched StageNotes®: A Field Guide for Teachers, a study guide series that features standards-based activities and discussion questions for dozens of Broadway shows from classic musicals such as 42nd Street and Kiss Me Kate to contemporary works including Wicked, Legally Blonde, In The Heights, Billy Elliot: The Musical, and The Addams Family. In 2002, Camp Broadway received the Educational Theatre Association's Standing Ovation Award for Leadership in Education.
Camp Broadway continues to present experiential interactive workshops themed around most Broadway shows—attended by nearly 400,000 students from around the world.
Camp Broadway LLC and StageNotes Publishing Group are owned by Leonine Edutainment Brands.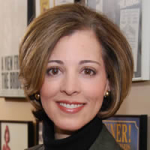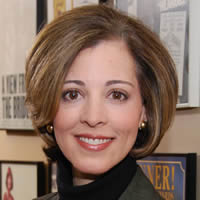 Founder and Chief ARTSpreneur
For 30 years, Susan E. Lee has been an innovator and an industry leader working with many theatrical producing companies and non-profit arts organizations. She introduced Camp Broadway LLC in 1995 and has since managed the brand, business and program development. In addition to her role as founder and managing member of the company, she is the Chief Marketing Officer for The Nederlander Producing Company of America, where she oversees new business partnerships and marketing. Since joining the company she successfully developed and launched Audience Rewards, now the official loyalty program for Broadway; The National High School Musical Theatre Awards aka The Jimmy's Awards, named in honor of James M. Nederlander; and InTheatre Network, which is now operating across all Broadway theatres. Prior to joining The Nederlander Organization, Susan oversaw the development of new business strategies and marketing services for Serino Coyne, Inc., the largest full-service agency in the live entertainment industry. Under her leadership, the agency expanded services to include Internet marketing, sponsorship sales, media promotions and cultural tourism. Susan has also represented a portfolio of theatrical properties for sponsorship and product placement. She developed and implemented the marketing partnership between Visa and the Tony® Award-winning musical Movin' Out on Broadway. Following a successful partnership in New York, Visa became the title sponsor of the national tour of Movin' Out, which was supported by the largest integrated marketing campaign in theatrical history. While at Serino Coyne, Susan also launched Tuesday's at 7 and Season of Savings, Broadways largest industry-wide cooperative consumer outreach initiative, which has generated over 50 million dollars in ticket sales since 2000. Working in partnership with Sound Associates, Susan also successfully introduced ShowTrans® on Broadway in 1996. ShowTrans is an assistive technology that provides multi-lingual audio commentary for non-English speaking audiences. ShowTrans is operating at The Phantom of the Opera, Wicked, Mamma Mia and others. Susan helped introduce sponsorship marketing to Broadway during her tenure as Director of Marketing at The League of American Theatres and Producers, where she launched Broadway on Broadway, The Broadway Line and, most notably, Celebrate Broadway: The 100th Anniversary of Broadway in Times Square. Prior to joining The League, Susan was the national press representative for YulBrynner's Farewell Tour of The King and I, Arsenic and Old Lace starring Jean Stapleton, and Macbeth starring Glenda Jackson and Christopher Plummer. She is a member of The Association of Press Agents and Managers.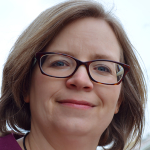 Editor
Amy Heathcott has worked in professional and educational theatre for more than twenty years. She began her career as a professional stage manager for various regional theatres, but was soon inspired by the impact the arts have on students' growth and development and chose to become more involved in educational theatre. While teaching high school in Maryland, Amy served as the State Director for the Educational Theatre Association, helping to revive the organization's presence in the state. Her classroom teaching experience includes students in grades six through twelve in Pennsylvania, Virginia, and Maryland, and she has directed more than twenty-five educational theatre productions. Amy has served as Director of Education for Lincoln Park Performing Arts Center, Educational Programs Director for Pittsburgh Musical Theater, and has been a contributing author for ARTSEDGE with the Kennedy Center for the Performing Arts. Amy received her Masters in Education from California University of Pennsylvania and holds bachelor's degrees in Theatre and Secondary Education from Point Park University. She currently serves on the Advisory Board of TJ Arts, a non-profit organization dedicated to promoting the arts in schools. Amy lives in Pittsburgh with her husband, Chad, and their two children.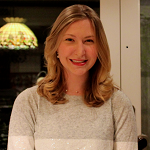 Community Engagement Manager
As Community Manager, Kerry Dineen focuses on web and social media content for Camp Broadway and StageNotes along with creating and maintaining marketing relationships through the year. Having graduated from Fordham University at Lincoln Center in May 2013, Kerry earned her B.A. in Communications and Media Studies and minored in French Language and Literature. During her time at Fordham, Kerry spent a semester interning for Camp Broadway and, after graduating, returned as a production assistant.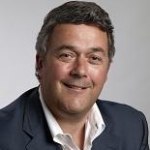 Business and Financial Advisor
Brian W. Curran is a invaluable business and financial advisor to Camp Broadway LLC and a founding member of the Board of Directors for the Broadway Education Alliance, a 501.c3 not-for-profit organization, dedicated to innovative business solutions in the area of arts, culture and character based education. Chief Operations Officer of Diversified Agency Services ("DAS"), the marketing services division of Omnicom Group Inc (NYSE: OMC). He has global responsibility for the strategic development and operational performance of DAS's extensive interests in the direct, promotional, field, channel, wireless, entertainment, event and sports marketing space as well as, market research, branding, design, public relations, healthcare and other specialty advertising services. He is also responsible for strategy development including much of DAS's corporate mergers and acquisition activity. Previously, he was President, CRM of DAS from 2004-2006, and International Chief Financial Officer of DAS from 1998-2003. In this role he was based in London, and was responsible for the operational and financial performance of the DAS businesses in Europe. Prior to that, he was the Group Financial Director of WWAV Rapp Collins from 1986-1998. WWAV Rapp Collins (now Rapp) is the leading direct marketing services provider in the United Kingdom, and over that period Mr. Curran provided the stewardship to support the growth in their business from billings of $20m to $200m, including the sale of the business to DAS in 1994. Mr. Curran is an economics graduate of the London School of Economics. He qualified as a Chartered Accountant in London in 1983 and remained in public practice until 1986. Throughout his professional career, Brian has provided financial stewardship and advice to a number of sports clubs and associations.